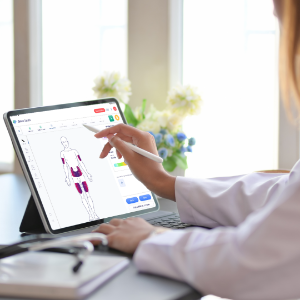 It's here! Clever Clinic is now offering the NEW Saxenda® tool. Designed specifically to help you conduct and record a consultation based on best practices, it's easy to add Saxenda® to your clinic with Clever Clinic!
You will learn:
How to create a detailed New, Repeat, or Review Saxenda® consultation
Record and manage patient BMI (including automatic calculation of 5% weight loss)
Gather patient consent in Clever Clinic
Email documents to your patient including the option to enrol the patient in our weekly email programme (included FREE)
Order Saxenda® using the Direct to Patient service – UK only
Reap the rewards of stress-free compliance with Clever Clinic, the future of patient management.
We would highly recommend having Clever Clinic open on your iPad during the training so you can follow along as we demonstrate features.
Novo Nordisk has supported the initial costs of developing the Clever Clinic® app for Saxenda®. Novo Nordisk has had no influence over the app content and has reviewed it for medical and factual accuracy only. The content of the app is intended for UK and Irish Healthcare Professionals only.