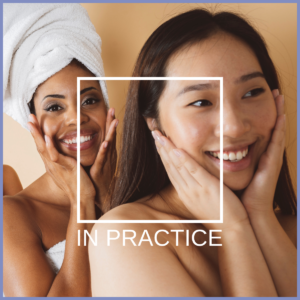 A practical and theory based day is to build confidence in Obagi Products and Treatments in your clinic.
This specialised session will explore the key elements of a robust consultation, the importance of a comprehensive facial assessment, and how tools such as the OBSERV 520x Skin Analysis machine can enhance this experience for both you and your patients.
Showcasing the benefits of complimentary, home skincare alongside in-clinic treatment plans, and introducing Obagi's first facial device: SkintrinsiqTM to infuse key ingredients where they are needed most.
Leave this training feeling confident in creating a patients full journey to skin health.
You will Learn:
Explore the elements of robust consultation and the importance of a comprehensive facial assessment.
About complete skin analysis and how a device such as the OBSERV 520x can be incorporated into your clinic.
Understand why homecare is so important in complementing in-clinic treatments.
Discover how pneumatic technology from Obagi Skintrinsiq extracts, infuses and locks in key ingredients into the skin where we need them most.
About the benefits of salicylic acid and how facial treatments like Obagi Blue Peel RADIANCE can be combined as an advanced option with other modalities.