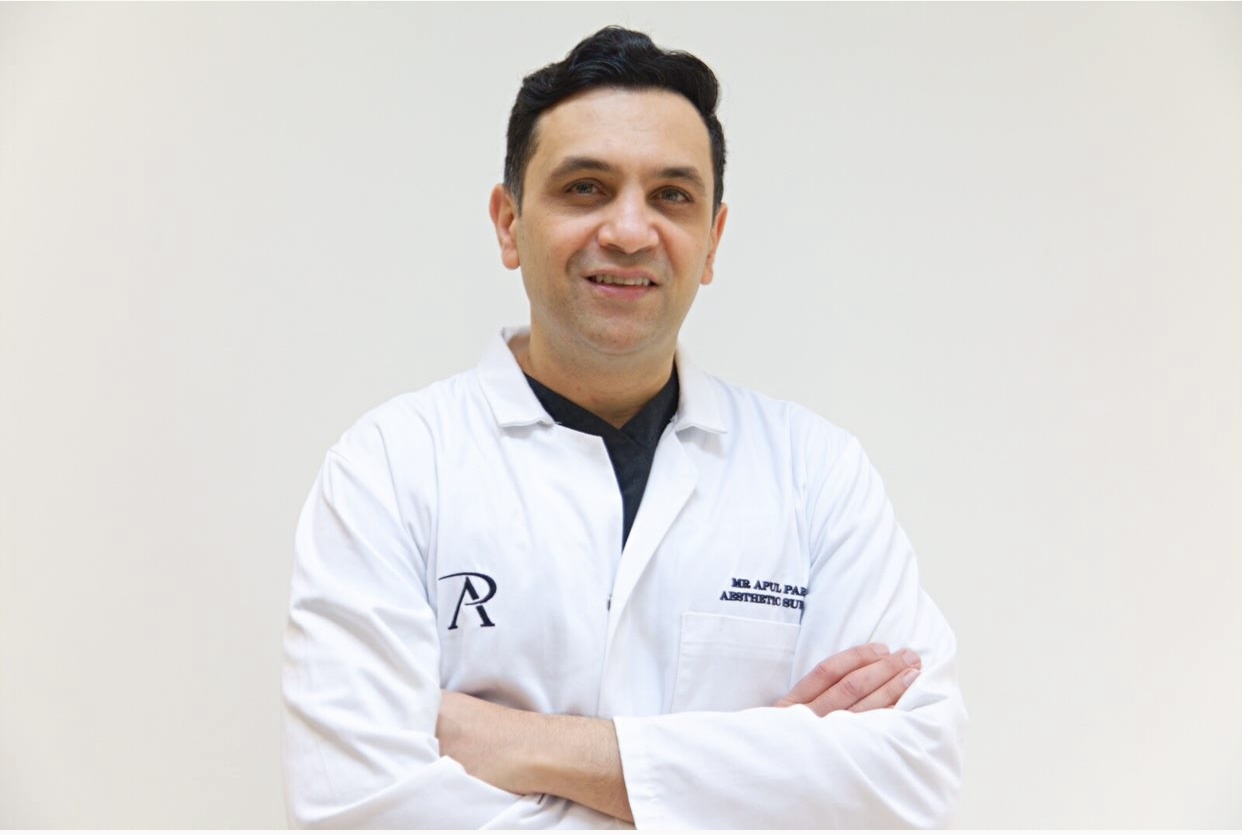 Dr Apul Parikh is an aesthetic surgeon at the Dr Apul Parikh Clinic in Victoria, London and is a member of the Royal College of Surgeons (Ed) and the European Board of Plastic Reconstructive and Aesthetic Surgery.
As a dermal filler specialist and a global aesthetics educator, he is recognised as a leader in the industry with fellowships across multiple UK universities. Dr Parikh received his MB ChB from the University of Leeds School of Medicine in 1999, followed by an MSc in Health Informatics from City University of London in 2005 and a post-graduate diploma in Clinical Education in 2018.
With a passion for education and training, Dr Parikh is now a Lecturer at University College London in the surgical and non-surgical division and has amalgamated his extensive experience into numerous papers which feature in leading academic journals.
Dr Parikh works alongside a panel of multi-disciplinary wellness experts at his clinic in London, utilising his broad surgical and non-surgical experience to offer the best possible outcomes for his patients.