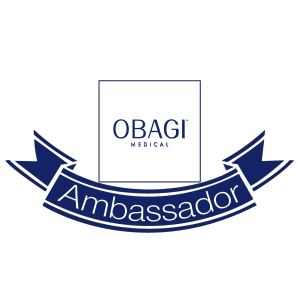 PLEASE NOTE: This webinar is exclusively for Obagi Ambassadors. If you would like to learn more about how to become an Obagi Ambassador please contact your Account Manager.
This year's first OAN event of 2022 will be focusing on the current aesthetics climate and how you can continue to grow your Obagi sales in this ever-changing industry. We have special guest speakers from the USA including; Jaime Castle, Dr Laurence Dryer and Roger Vernon who will be giving us exclusive insights into how Obagi stands out from the crowd, as well as a special talk on debunking the pseudoscience that is growing online at present.
Based off your feedback from previous events, we will also be teaching you how to create more engaging social media posts which will help you grow your business and captivate your Obagi customers.
We also have an exciting pre-launch look at our new, patient sales platform which will help you to engage and retain new customers for Obagi Medical Products alongside a secure, customisable and branded online store allowing your patients to request prescriptions and purchase Obagi through your clinic with ease