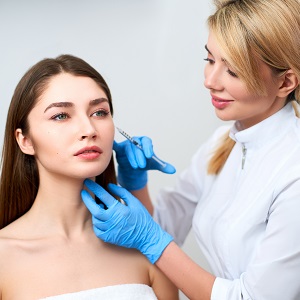 Welcome to the 5 Point Cheek Reshape Course. This complimentary On Demand segment course is designed to provide you with the necessary skills to achieve good clinical outcomes for your patients. This course is best suited to Healthcare Professionals with limited experience in this area or for those who want to simply refresh their skills.
*Only Doctors, Dentists, and Nurses with active registration with their relevant Professional Statutory Regulatory Body may attend this course
During the practical element you will learn a combined approach to treating the mid face using both needle/cannula techniques.
Your learning pathway:
Free online theory tutorial, which you can watch at your convenience.
A knowledge assessment to be completed after watching the tutorial.
A practical 1:1 2-hour session with an expert trainer at one of our academies. This allows you to learn in a supported and relaxed environment, with bespoke training tailored to your individual needs and experience. ·

Practical Learning dates coming soon!

Please note: you will need to bring a suitable model to your practical 1:1 2-hour session relevant to your learning needs.
Learning Objectives:
Anatomical knowledge
Considerations for reducing complications
Treatment theory & techniques
Product knowledge & placement
Injection techniques using needle/cannula
Patient assessment & treatment planning
Consultation & managing expectations
Our highly skilled and qualified educators will provide you with full support and first-hand advice throughout your journey to help you gain further skills and confidence.
More information on Practical Learning dates coming soon!
Contact the Training Team to express your interest. training@healthxchange.com
Or call: 0161 3932345